So the 2007 countdown has finally been solidified. And only what, 2 days late? That sounds about right. Pop quiz: What is the only personal item Lydia essentially needed to bring home from school for the holidays, and in a stroke of usual brilliance, forgot? I'll give you a hint: Girls use it to check Facebook four times a day and guys use it to look at porn (Watch the opening of
Superbad
if you want to dispute the latter claim). That's right, my laptop! Needless to say hysterics ensued.
This is the most hysterical picture I could find.
23 hours into this 'Code Red' crisis and I assumed the fetal position. I was suffering from uncontrollable music withdrawal spasms and intermittently proceeded to repeat random Disney lyrics. Apparently my music addiction diagnosis is extremely rare; There are less than two documented cases in history. When sanity finally crept back in, I realized I already had the solution to my problem: A little program called EphPod that makes music lovers swoon. I'm ecstatic that the sacrifice of my first born child was not necessary, although I was nearing such a level of desperation.
See, it was touch and go there for awhile - I thought I might end up on some street corner jonesing for a Clash fix, and being too strung out to properly beg for change to purchase a used copy of
London Calling
. A sad possibility indeed. But the music Gods prevailed and here I am rocking out to Rudie Can't Fail, with only a few worry lines to show for the whole debacle.
Down to the important business. "I know what you're trying to say, you're trying to say its time for business, its business time." My top musical selections for this year, also known as Audiogasms 2007, follow. I've painfully narrowed down the Top Albums list to 5
5
- so sue me. And the supplemental Top Songs list settled in somewhere around 75. This is less than
Rolling Stone
and
Pitchfork
believe it or not. In the next three days till Christmas I'm going to give you an awkwardly-portioned daily serving of my album countdown - 23, 21, then 11 records respectively. Also in the three days preceding New Years, I'm going to be posting my Top Songs list - 25, 25, 25 daily, so you'll have some good tunes to make and break your resolutions to. For variety's sake I will try not to post songs from the Top Song list in the album countdown - there are several favorite tunes from these albums which I'll obviously be posting later.
Disclaimer: Both lists are entirely that of my own creation. Albums were chosen based on pure entertainment value, that is, how much fun and/or playtime I was able to get out of each one. Critical acclaim was surely an influence, but not a deal breaker. Thus if you have an objection,
suck on it
. I have no professional obligation, or more importantly, liability. So pending some further sign of the apocalypse, spin away list of mine...
55. Bishop Allen -
The Broken String
Release Date: July 24 (Dead Oceans)
Why You Care:
Not as great as they're breakout hit
Charm School
, but still filled with sugary pop anthems, enough to brigten anyone's day. Click, Click, Click, Click has over 40 plays on my itunes.
Bishop Allen -
Like Castanets
54. Maritime -
Heresy and the Hotel Choir
Release Date: October 17 (Flameshovel Records)
Why You Care:
Maritime is the best thing to come out of Milwaukee since German beer and sausages. Their previous 2006 release,
We, the Vehicles
had critics spinning, and their indie/rock/pop blend is back in full force on this newest record.
Maritime -
For Science Fiction
53. Blue Scholars -
Bayani
Release Date: June 12 (Blue Scholars, LLC)
Why You Care:
DJ Sabzi and MC Geologic get me every time with their quick-witted rhymes and politically or socially relevant lyrics. There is no time wasted on the enumeration of property, wealth, or hoes, just clever lyricism at its best.
Blue Scholars -
Still Got Love
52. Jose Gonzalez -
In Our Nature
Release Date: September 25 (Imperial Recordings)
Why You Care:
If you're finally ready to move past listening to "Heartbeats" - the song that's been all over the flippin place, then
In Our Nature
is an excellent place to start. Of course you should pick up a copy of
Veneer
for good measure, but the Swedish indie one-man show brings his uniquely heartfelt guitar playing, poetic musings on love and loss, and his so-good-its-almost-creepy croon to both releases.
Jose Gonzalez -
Teardrop (Massive Attack Cover)
51. Kevin Drew -
Broken Social Scene Presents: Kevin Drew Spirit If...
Release Date: July 24 (Arts & Crafts)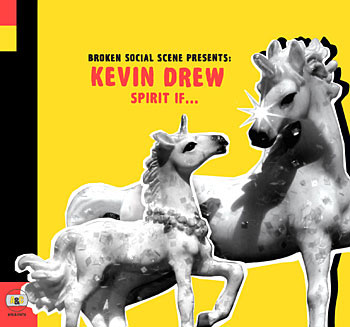 Why You Care:
If you love Broken Social Scene you know how much K Drew rocks. His vocals are even more powerfully haunting on this record. Bring a sweater and be prepared for chills.
Kevin Drew -
Backed Out on the...
50. The Go! Team -
Proof of Youth
Release Date: September 11 (Sub Pop Records)
Why You Care:
Theres not much i can say about this album other than its got musical grip like a vice. It grabs on and doesn't let go for 11 straight tracks (14 if you buy it from itunes) of pop-punk goodness. From first listen i was hooked on the sugary beats and feel good attitude of this record. If you're allergic to good times (this condition is both real and annoying) stay clear of
Proof of Youth
. Warning: It really will make you feel more youthful; after once through i was back in my braces-wearing, mixtape-making, giggling about boys stage. Granted, the latter two are still true.
The Go! Team -
Doing it Right
49. Tegan & Sara -
The Con
Release Date: July 23 (Sire Records)
Why You Care:
Tegan and Sara's almost whiny vocals can turn the casual listener off faster than a man who thinks a slap on the ass is a turn-on. But for those of you who are willing to make a larger commitment to this record, you'll realize this young duo has captured something special on this record. From the heartwarming plea of "Back in Your Head" to the burning honesty of "Nineteen," the record plays like a story of young adult angst, trial, and tribulation. Older and wiser than the two women heard on
The Con
, Tegan and Sara's latest is an accurate testament to the musical evolution and growth of two of indie music's most promising female stars.
Tegan and Sara - Nineteen
48. Bright Eyes -
Cassadaga
Release Date: April 10 (Saddle Creek)
Why You Care:
I don't really have to answer this for BE, do I?
Bright Eyes -
Four Winds

47. Arcade Fire -
Neon Bible
Release Date: March 6 (Merge Records)
Why You Care:
Fans of

Funeral

have something to look forward to with this cd. Although I considered this release a bit of a letdown after the brilliance of their previous recording, several listenings proved this band does in fact, deserve the hype. Heralded as one of the best live acts ever (I've already admitted i would beat up a senior citizen for tickets), seasoned fans will rejoice in the new record and newbies/AF virgins will develop enough curiosity in Arcade's unique instrumentation and creative lyrics to peruse their catalog for more audio delights.
Arcade Fire -
No Cars Go
46. The Hives -
The Black and White Album
Release Date: November 13 (US) (Interscope)
Why You Care:
Vidi Vidi Delicious
is one phrase I've been known to associate with this band, a play off one of their album titles. The Hives have never ceased to impress me with their "fuck the man attitude" - the man being record execs and the fuck you referring to their refusal to relinquish creative freedom or image control to a corporation whose main interest is in maximizing profit. The Hives have never cared about going "mainstream"; they trust in the dedication of their audience, and are committed to making the kind of music they believe needs to be made. With

The Black and White Album

the group neither sells out nor refuses to experiment with new, more accessible sounds. If you like to rock out, or if you purely want to show support for one of the very few bands still interested in musical integrity, buy this album.
The Hives -
Tick Tick Boom
45. 1990s -
Cookies
Release Date: July 31 (Rough Trade Records Ltd.)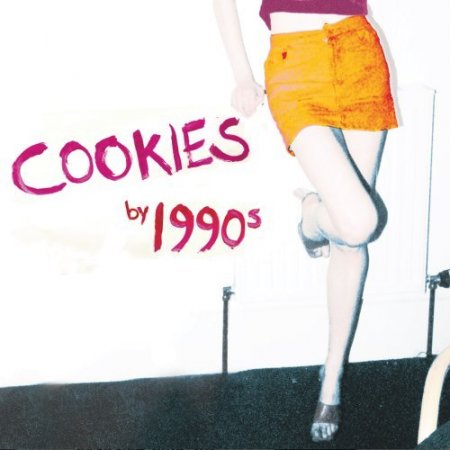 Why You Care:
The Kinks meets The Strokes. They mate and have a smartass baby who likes to play the cowbell. Badass.
The 1990s -
Switch
44. The Besnard Lakes -
The Besnard Lakes Are the Dark Horse
Release Date: February 20 (Jagiaguwar)
Why You Care:
Cause you're bored with most other music and you need something completely original and unique. Because you are tired of understanding your music completely and of not feeling a little violated after pumping the speakers full of your usual hits.

The Besnard Lakes - For Agent 13
43. Shout Out Louds -
Our Ill Wills
Release Date: September 11 (Merge Records)

Why You Care:
If "Normandie" isn't enough reason to buy this record go have your ears checked, on me. And by me I mean your insurance provider.

Shout Out Louds - Hard Rain

42. Robert Plant and Alison Krauss -
Raising Sand
Release Date: October 23 (Rounder Records)
Why You Care:
Two greats get together to make even greater music. 'Nough said.
Robert Plant and Alison Krauss -
Rich Woman

41. Lily Allen -
Alright, Still
Release Date: July 17 (EMI)
Why You Care:
Sans her recent ramblings about once being a "fatty," Lily A has been a pretty kick ass female musician and role model. I haven't seen her va-jay-jay all over the tabloids, nor have I had trouble finding her music buried underneath heaps of overproduction and vocal manipulation. Though I did disagree with several of her single choices, as I believe there are much better stand alone tracks on the album. You better thank Satan everyday for creating MySpace, Lily.

Lily Allen - Friday Night

40. El-P -
I'll Sleep When You're Dead
Release Date: March 20 (Definitive Jux)
Why You Care:
Kanye, Jay, and Common are all great MCs, but El-P is an enigmatic genius. It takes a very talented rapper to pull off duets with NIN, the Mars Volta, and Cat Power - partnerships which have utilized both artist to their full potential, neither neglecting nor overpowering the strengths of either collaborator. El-P is like Public Enemy mixed with Aesop Rock, all the social conscience of the former, with the powerfully effective delivery of both.

El-P - Flyentology

39. Kings of Leon -
Because of the Times
Release Date: March 30 (RCA)
Why You Care:
Who knew Jesus freaks could rock so hard? Dusty Springfield never told us about

t

hese

sons of a preacher. Man. Well, minister to be exact. With their third release, bandmates and brothers Jared, Caleb, and Nate are still going strong. Past the threat of sophmoric slump, Kings of Leon continues to produce that kind of unapologetic seventies rock our parents probably got high to.

Kings of Leon - Knocked Up

38. Justice -
Cross
Release Date: July 10 (Ed Bangers Music)
Why You Care:
Because sometimes you just want to dance. "Fuck guys tonight! I just want to dance. I just want to express myself through the art of dance!" Seriously, Justice is the embodiment of this Dane Cook quote, with a little electronic spice added for good measure. You couldn't escape from D.A.N.C.E. this year if you tried. Frankly if you did try, I'm not sure we can be friends. "Do the D-A-N-C-E!"

Justice - D.A.N.C.E.

37. The New Pornographers -
Challengers
Release Date: August 21 (Matador Records)
Why You Care:
Because Neko Case is the shit, and its been too long since she's put something new out or you've seen her live. Because A.C. Newman is also the shit and its been WAY too long since his last solo effort. Because Zumpano is a crazy awesome listen and, well, you know where I'm going with this...

The New Pornographers - Myriad Harbor

36. Menomena -
Friend and Foe
Release Date: January 23 (Muuuhahaha)
Why You Care:
Because simplistic rock and homemade production are not dead. Because I can still call it rock even with melodic piano in the background and appealing indie lyrics filling my room. Menomena has got this insanely ecclectic sound - a unique blend of daring experimentation and thought-provoking expression. An amazing, serendipitous surprise.
Menomena -
Wet and Rusting

35. Wilco -
Sky Blue Sky
Release Date: May 15 (Nonesuch)

Why You Care:
Wilco never disappoints, and this record is no exception to the rule. If you like good music then you'll like this record, guaranteed.

Wilco - Impossible Germany
33. Arthur & Yu -
In Camera
Release Date: June 19 (Hardly Art)
Why You Care:
If you're a huge fan of Seattle's nonprofit radio station KEXP like me, than you've probably heard Arthur and Yu get some airtime. The duo seemed to pop out of the woodwork this year with their debut release, blindsiding critics and fans alike. The unique combination of twangy vocals and simple instrumentation (best usage of a tambourine in ages!) make for one of the greatest indie efforts my ears have had the pleasure of hearing in quite awhile.

Arthur & Yu - 1000 Words

32. Feist -
The Reminder
Release Date: May 1 (Polydor)
Why You Care:
Unless you're living under a rock or hiding with Gunatanomo Bay reports, you've seen Feist in the loveable, colorful ipod commercials, dancing to her song 1 2 3 4. Although it is definitely not her best effort to date (
Let it Die
is much better) this album was still entertaining enough to spend severly weeks on my most played list, due in large part to "My Moon My Man".
Feist -
1 2 3 4 (Live in Wein, Germany)
Till Tomorrow,
Peace, Love, and Records,
LTK